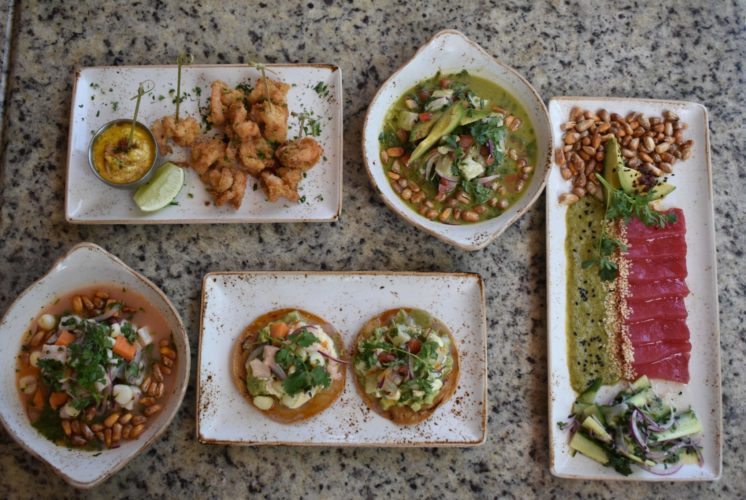 Location
Jaguar Restaurant
Description
Jaguar located in the heart of Miami's lush and enchanting Coconut Grove fuels Miami's blooming Latin food culture with fresh cuisine inspired by the unique and diverse foods of Latin America. Jaguar welcomes guests to come experience their one-of-a-kind seafood Ceviche dishes made with their own fresh seafood ingredients and bursts of flavors.
This year National Ceviche Day falls on the last Sunday of June. It's just the perfect time to get together with friends and family to join in this iconic celebration for a Peruvian classic that will have you coming back for more. What better way to celebrate this holiday than with one of Jaguar's specialty dishes ceviche. Come celebrate this Latin American dish with Jaguar's signature and traditional ceviche peruano made with fresh corvina and topped with lime red onion rocoto chile and corn.
Hot days call for cool treats and they don't always have to be sweet! Packed with flavorful ingredients and prepared at the moment Jaguar's ceviches do not disappoint. Another favorite from the menu is the mexican ceviche made with fresh corvina and finished with red onion serrano cilantro & lime. Other classics from the menu include the Tiradito Lima and the Tiradito Oriental both prepared with fresh tuna and mouth-watering sauces that pair perfectly well with a refreshing glass of white wine. Swing by this weekend to delight in one of the fresh and flavorful varieties from Jaguar Restaurant made for an unexpectedly flavorful summertime dish.
Jaguar Latin-American Kitchen fuels Miami's flourishing Latin food scene with fresh cuisine inspired by the flavors of Latin America. In the heart of Coconut Grove Jaguar invites you to come on in and stay awhile at a neighborhood favorite dining destination with an outdoor terrace for you to enjoy.
(Photo Credit - Jaguar Restaurant)
MAP