Mother's Day gifting is full of meaning. It's a symbolic gesture of gratitude, appreciation and love for all the wonderful, dedicated and selfless moms and maternal-figures out there. To help with this all-important task of finding a thoughtful present, here's a gift guide encompassing an eclectic list of gifting options to make moms feel extra special on May 14. 
Available in 18k Gold-Plated, Rose Gold, or Rhodium Plated Over Brass
The so-called "Grand Millennial" hoops trend is a keeper, offering a fresh take on a classic accessory. This brand has taken this cool effortless style to celebrate women's strength, individuality, and fashion-forward thinking. What's also great about these earrings is their versatility, making them mom's new daily go-to pair.
We've been told not to judge a book by its cover, but these wine bottles are divine. Minority-owned, Tinto Amorio is still run exclusively by family and friends with a passion to craft exceptional natural wines. By gifting a wine club subscription, moms will receive first access to new wines with bi-annual shipments. It's a fun and enjoyable gift!
A personalized gift always goes the extra mile. We love supporting talented artists and Joanna Baker's work is simply beautiful. She creates pretty illustrations with brush markers, watercolors and ink that are inspired by her favorite things including fashion and florals among other lovely inspirations. In a world that's become so digitized, notepads and stationery make for a timeless gift, encouraging putting pen to paper.
Available in several colors, Pictured: Piper Pink Pirarucu
This woman-owned luxury accessory brand is making sustainable and ethically-made leather bags and accessories using materials with the smallest possible environmental impact by using exotic skins. This crossbody bestseller is the epitome of effortless style and functionality, perfect for everyday use. 
Available in Black & White, Military, Blue
Isabella Kron comes from such an impressive fashion pedigree, having been handpicked to work alongside Giorgio Armani, Calvin Klein and Tom Ford at Gucci. While at Gucci, Kron was entrusted to oversee handbag, shoes and accessories for both the women's and men's lines. She has now taken all of her experience working with the masters and channelled it into a ready-to-wear Italian-made brand that takes her clients into a year-round collection. This scarf is elegant yet ideal for the hot summer months. 
Now open in Miami, gift mom an experience to remember as she embarks on a journey into the mind of Salvador Dalí, the Spanish surrealist artist world-renowned for his technical skill and precise draftsmanship. In addition to more than 170 original artworks by Dalí, there is an immersion aspect with augmented reality experiences that bring his art to life. This multi-sensory experience will submerge all guests into the world of Dalí's works in playful, imaginative ways that delight and inspire. 
Aiinaak is the innovative eyewear brand that does away with traditional ear pieces. It's taking the contemporary and putting a new twist on it, blending fashion and function to create a product that oozes effortless style. Focusing on fine craftsmanship, their glasses are constructed from titanium and the brand's signature packaging is worthy of accolades. The result is a gift that not only looks and feels luxurious but will stand the test of time.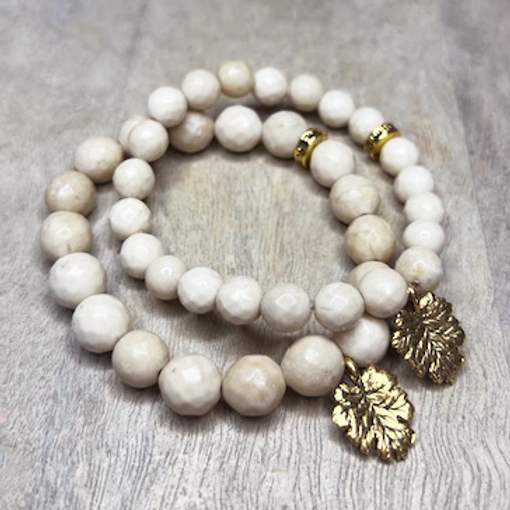 These bracelets are filled with meaning. "If a bracelet could help someone else become a mom through adoption, how many would you buy?" asks Becky Fawcett, who in 2007 with her husband, Kipp, founded Helpusadopt.org in an effort to make adoption more feasible for all families. To support Helpusadopt.org, the organization created these bracelets with 100% of the profits directly donated to the Helpusadopt.org grant program, making this a super thoughtful gift on Mother's Day.
---
For more from Olivia Hollaus, click here.