As February rolls in, love is in the air. We have barely recovered from the December holiday craze, but who doesn't like a good excuse to get all dressed and dolled up? We have Valentine's Day to thank when it comes to an aesthetic of red, pink and hearts, but are you team red, pink or neither? To answer that question, I reached out to four local stylish friends with a clear sense of their own individual style as we investigate whether being on-theme is cliché or a downright fabulous idea.
Trisha Ramudo Vaca
Team red, pink or neither? Team red but black is always classic.
Valentine: Since 2007, my Valentine has been the handsome Elbert Vaca.
Yay or nay for Valentine's Day? I could go either way, but I'll take any opportunity to get dressed up and spend some quality time with my husband and the people that I love.
Favorite shopping spot: A hidden gem boutique in Miami or my favorite go to brand, Alice + Olivia.
Signature style: Classic, elegant, fitted to flatter and a staple pair of earrings to compliment the outfit.
Instagram:@trisha_av
Hallie Rosenthal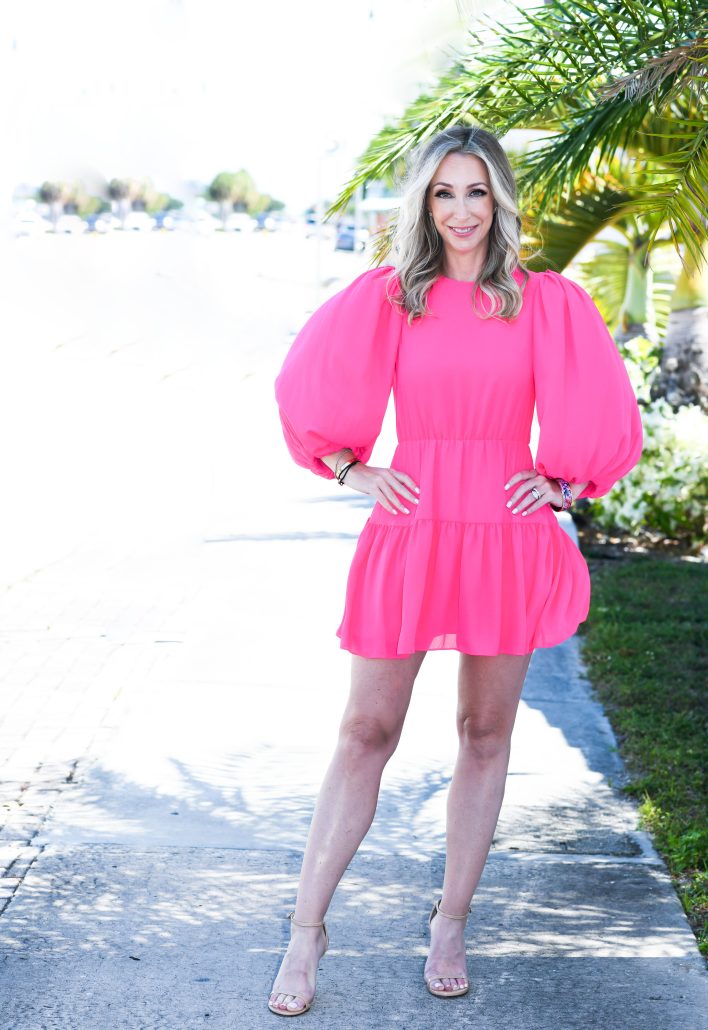 Team red, pink or neither? I'm always on team pink, but I'm also not a conventional gal so I probably wouldn't wear a Valentine themed outfit. You'd be more likely to catch me in something glam like sequins for a "holiday" night out.
Valentine: My 11-year-old son Ryder.
Yay or nay for Valentine's Day? Valentine's Day is the most wonderful time of the year. Give me all the pink and purple and hearts and candy! I mail actual printed Valentine's out to our friends and family. When my son was little I started a tradition of giving him a giant heart print bag filled to the brim with candy and treats. Luckily most of our local stores now have the boy moms covered. Heart shaped sports-themed gifts are becoming easier to find. It's the most fun holiday to shop for.
Favorite shopping spot: You can usually find me in and out of the stores at the Royal Poinciana Plaza like Alice + Olivia and Kirna Zabete. I'm a Saks Partner and I love curating looks at the Worth Avenue store. Some of my faster and trendy fashion I get from Amazon because I really hunt to find great fashion pieces that won't break the bank. I also shop on the Shopbop and Revolve websites because I can curate and filter based on what I'm looking to purchase. 
Signature style: My signature style is definitely more classic. I like mixing staples with a pop of glam or color—usually a fun shoe or handbag.
Instagram:@hallie_rosenthal @letsgetsocialpb
Claudia Tergis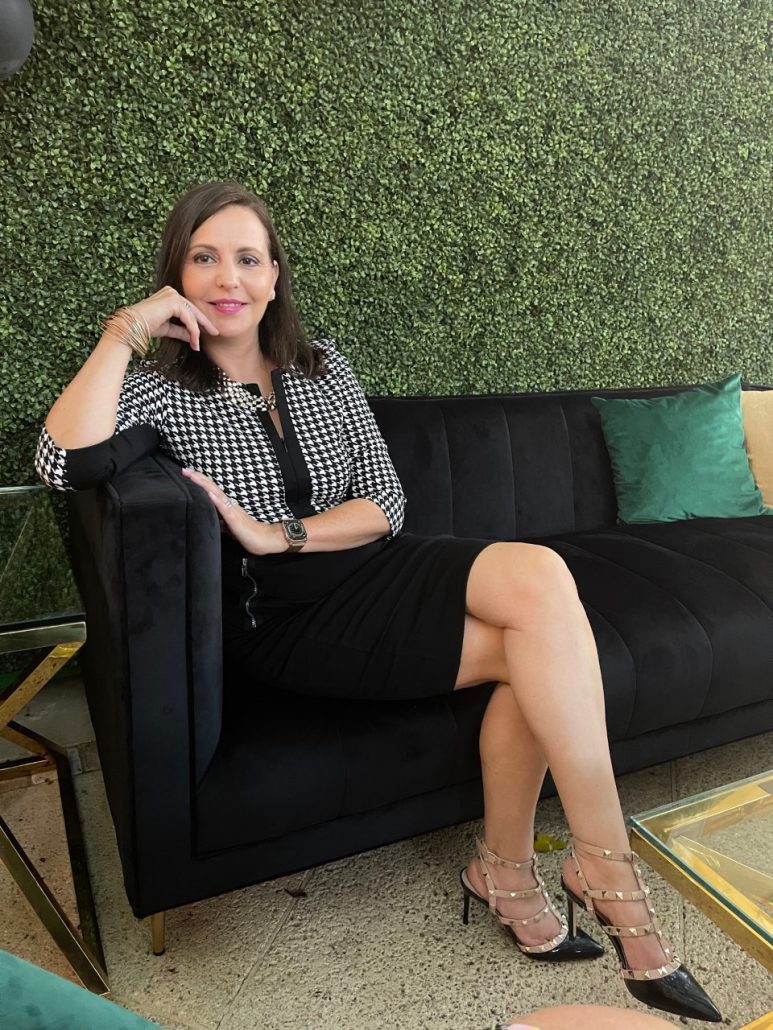 Team red, pink or neither? Valentine's Day is the only time I break the mold and I'll wear red. 
Valentine: My Valentine's date is my husband. We have been married for 30 years. Every year I try to find and do something special on this day.
Yay or nay for Valentine's Day? I love all the holidays! So yes, I embrace Valentine's Day and decorate around the house to create a festive mood. 
Favorite shopping spot: The Boca Mall is my favorite hunting ground for something special, from a stylish dress, sexy heels, and a gorgeous red or pink lipstick.
Signature style: My everyday, signature style is elegant and classy. I would like to think of it as understated sophistication.
Instagram: @ctexclusivehomes
Pattie Goldenberg
Team red, pink or neither? I love them both, but red usually wins for Date Night.
Valentine: For almost four decades, always my husband Mike.
Yay or nay for Valentine's Day? I love the LOVE on Valentine's Day! We don't usually go out for Valentine's Day. Restaurants are crowded and often over-priced for the night. I prefer to fix something special at home. One of my favorite Valentine's celebrations was enjoying pizza and beer by candlelight, watching the NBA All-Star game together.
Favorite shopping spot: I enjoy shopping at smaller, local spots including Periwinkle in Delray and CarriElle's Closet in Lake Worth. Then, there's always Anthropologie.
Signature style: My style is all over the place. I am a huge fan of vintage looks, and I love to collect special pieces when I travel. And, animal print everything!
Instagram: @muddledmidlifemusings
The conclusion from our small yet fabulous poll is that red wins the majority of votes. As much as pink is flirty and feminine, red sizzles and screams love. If you are not in the mood to wear an on-theme look, then conclusion number two is that black is always an excellent idea. In the next few days, enjoy spending time with your loved ones, but let's remember that it should be Valentine's Day every single day of the year.
---
For more from Olivia Hollaus, click here.